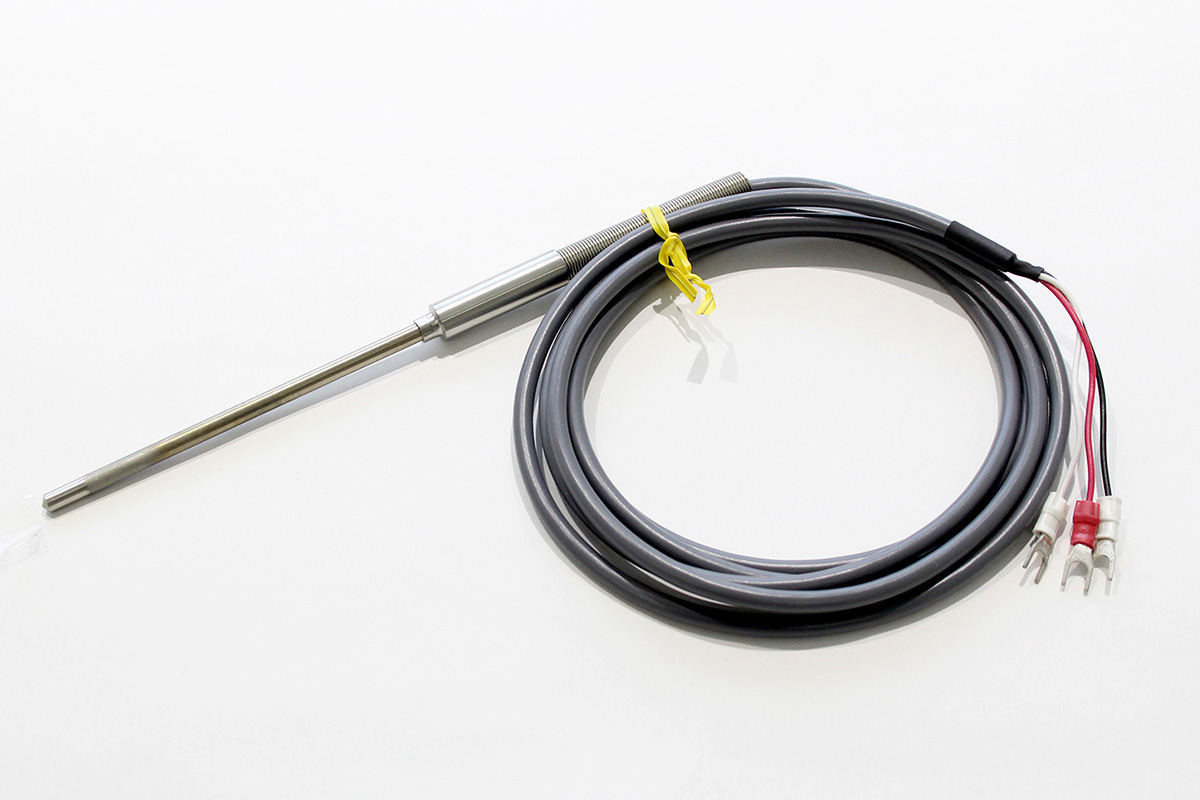 Features
Being standardized by JIS, this is a reliable temperature sensor that uses the characteristics of platinum (Pt), which has a long heat life and shows stable electrical resistance against temperature change.
A platinum resistance thermometer sensor measures the resistance that changes according to the temperature when low current is applied to the platinum wire or thin film, the resistance of which is kept constant (usually 100Ω), and then converts the measured resistance to a temperature value.
To prevent the lead wire resistance from being added, it usually adopts a three-wire design.
Specification
Configure of standard types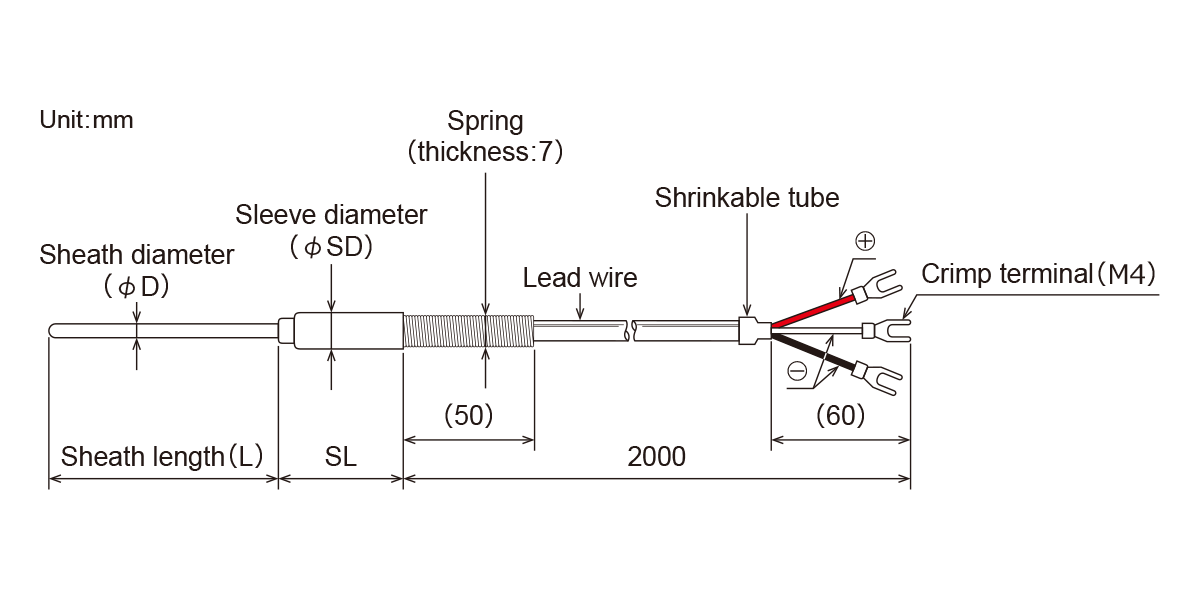 Sheath
Sleeve
Product code
Diameter
Length
Diameter
Length
D:φ3.2
L:100mm
SD:φ8
SL:36mm
R35321NA
D:φ3.2
L:200mm
SD:φ8
SL:36mm
R35322NA
D:φ4.8
L:100mm
SD:φ10
SL:40mm
R35481NA
D:φ4.8
L:200mm
SD:φ10
SL:40mm
R35482NA
Product code
R35321NA
R35322NA
R35481NA
R35482NA
Sheath material
SUS316
Lead wire
Vinyl coated wire
Type
Pt 100 Ω R100/R0 = 1.3851
Reference resistance
Refer to JIS C1604.
Tolerance
Grade B
Precautions when using this product
When tightening set screws (hexagon socket set screws), be careful not to tighten them so tightly that the internal components of the product are damaged or deformed.
If the sheath needs to be bent when it is used, consult our sales representative when placing an order.