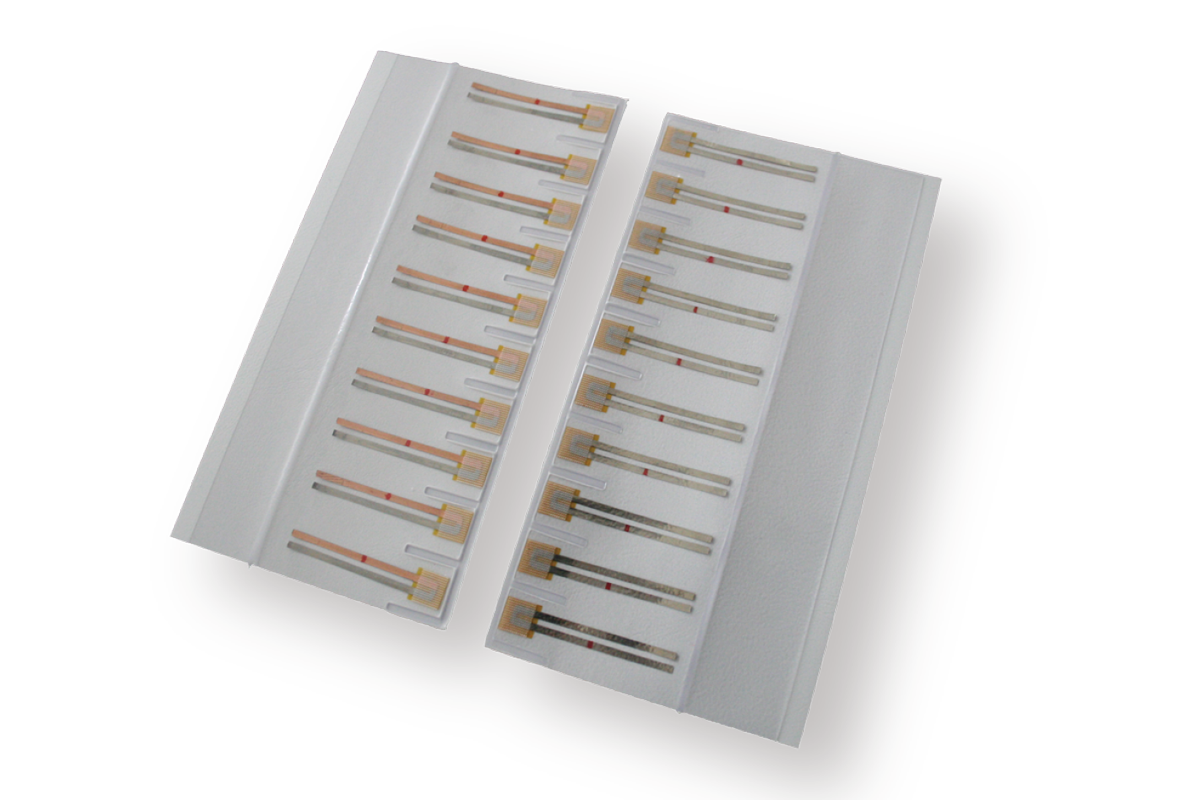 Features
Thermocouple sheet is equipped with any of the thermocouples (type J, T and K) on insulating sheet.
This type of thermocouple can be directly affixed to an object to measure its surface temperatures ranging from −40℃ to +200℃.
When a quick response is required or a target object is composed of insulating material, it can be used without the insulating sheet (glass fiber/polyimide).
Specification
Sheet type thermocouple
Configure of standard types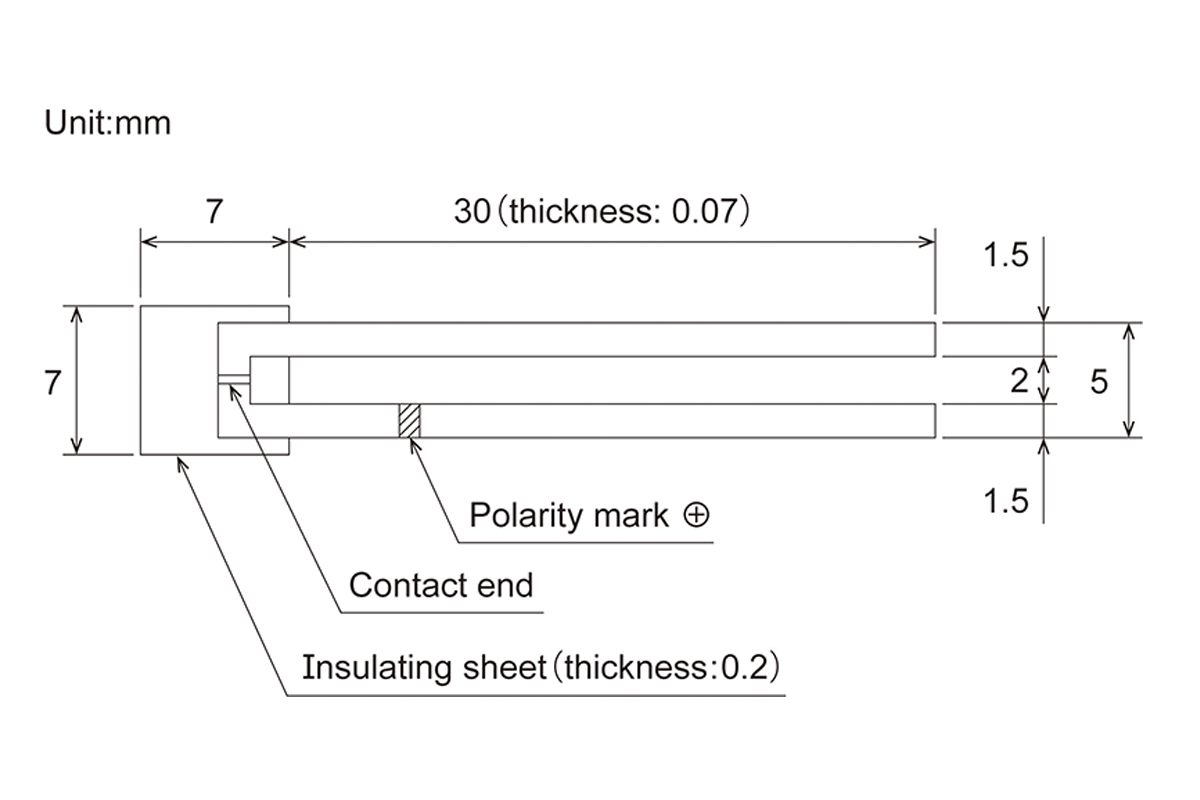 | Model | Types of thermocouple | Operating temperature range (℃) | Product code |
| --- | --- | --- | --- |
| PR6442 AJ/00 model | Iron-constantan (J) | (−180) −40 to +200 | TCSTJ |
| PR6452 AT/00 model | Copper-constantan (T) | (−180) −40 to +200 | TCSTT |
| PR6462 BK/00 model | Chromel-alumel (K) | (−180) −40 to +200 | TCSTK |
* -180℃ is only applicable for a short period of time in the event of absolute necessity.
Thermocouple sheet (with lead wire)
Precautions when using this product
To measure the surface temperature, affix the thermocouple sheet by using an adhesive or bond it by applying pressure to a target object.
When use adhesive tape to fix, please be careful not to peel off the insulation.
Although the response time depends on the adhesive condition, it is approx. 50 msec, and is 2-5 msec for thermocouples without insulating sheet.
Care must be taken when affixing the thermocouple sheet to a target object. A layer of air between the sheet and the object significantly increases the response time.