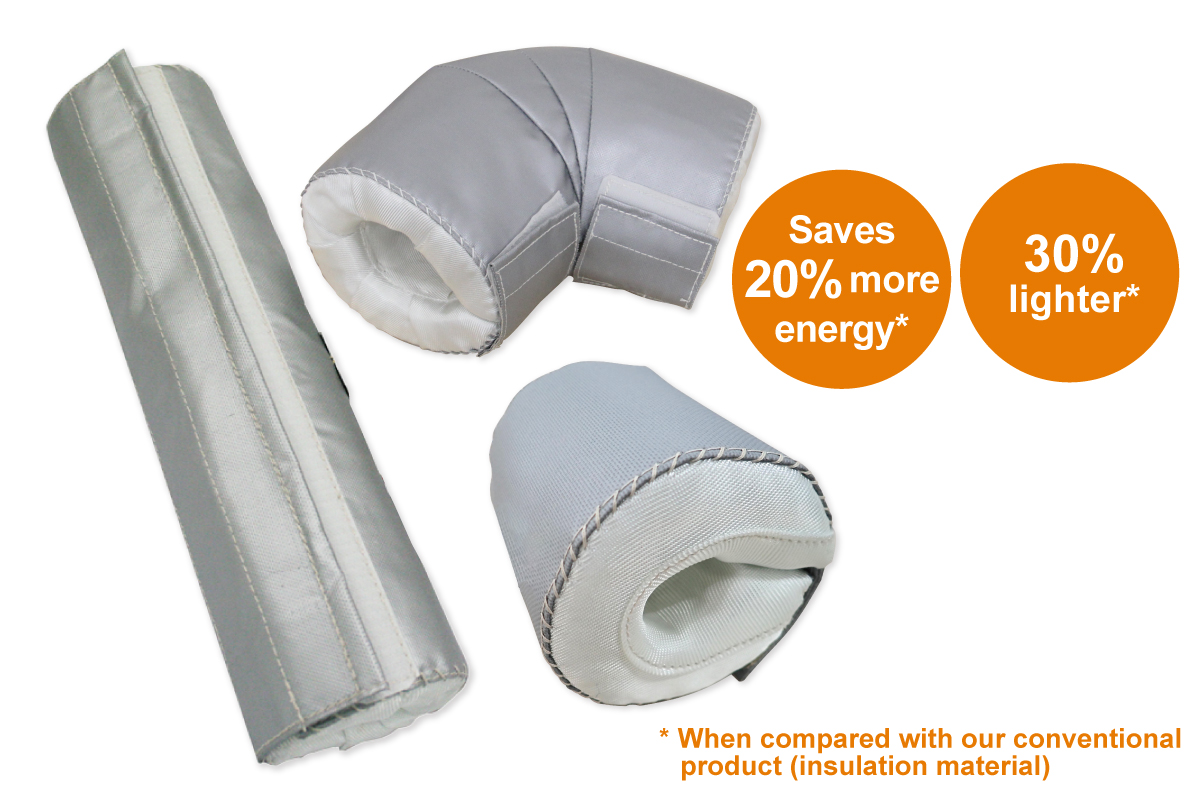 Features
20% better heat retention than our conventional insulation material.
30% lighter than conventional heat insulators, which improves installation work.
Its lower thermal capacity makes it an energy-saving product.
Can be used repeatedly as it is freely detachable.
Due to its excellent processability, it is possible to manufacture products with complex shapes.
Heat resistance up to 400℃.
*However, the 400℃ is when the insulation material cover is glass fiber coated. It varies depending on other materials and operating environment. Please consult with our sales representative for selection.
Application
Heat insulation of gas piping
Insulation of steam piping
Heat insulation of heat exchange equipment
Heat insulation of reaction building
Heat insulation of transportation equipment
Heat insulation of valves
Precautions when using this product
This product is for industrial use only. Please consult with our sales representative for details.
This product is for indoor use only and is not waterproof. Do not apply water or chemicals to the heater.
Do not store the product in a humid place, as it is made of highly hygroscopic material.
The glass fiber is vulnerable to abrasion and catching.